I run a small photography business and part of my workflow is saving a customer's photos in OneDrive then sending them a public (view only) link to this folder.
When they go to that link using their browser, they're able to view their photos and they're able to download all files at once.
When the customer clicks on the Download button, a zipped file is generated that automatically starts downloading to their computer. This compressed folder contains all the files that were in the folder shared.
When I view the odrive share link, I don't see a way to download all at once. I don't even see a way to select multiple files to download multiple files at a time.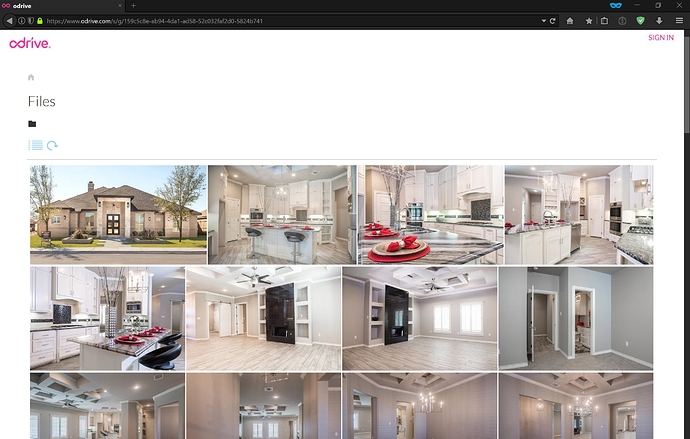 Am I missing something? Or is this not an available feature?
Every other cloud service seems to have this feature and it seems like it'd be fairly easy to implement.