Hi all,
I apologise if this question has been answered before.
On my Win10 laptop (in my stupidity) I wanted to "clean up" my odrive folder and deleted the unused folders within the odrive folder.
I would like to add my Google Drive to odrive and have added the link in the web application, but it does not appear in my odrive folder in explorer.
I also do not have the option to add a link from the odrive menu: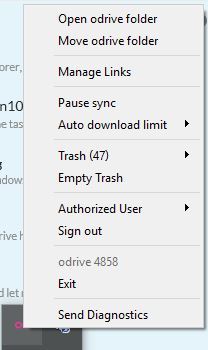 How do I re-add the folders/links that I deleted?