I have ~500 gb of data I am trying to sync up to Amazon. I thought ODrive had synced the subfolders to the cloud, but I am incorrect.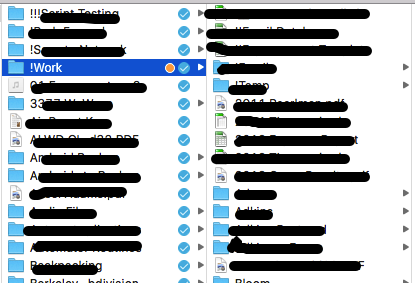 This is a screen shot of one of my subdirectories. It has a blue checkmark, but none of the files or subdirectories contained therein are uploaded. I have a ton of subdirectories like this.
I have synced the top level directory (i.e !Data/[subdirectories]). Some subdirectories have uploaded their entire contents, but the majority have not. For example, the attached screen shot shows one of my subdirectories that has completely uploaded:
So, what am I missing?